New York Sal's Pizza
696 10th Ave, New York, NY 10019
Order now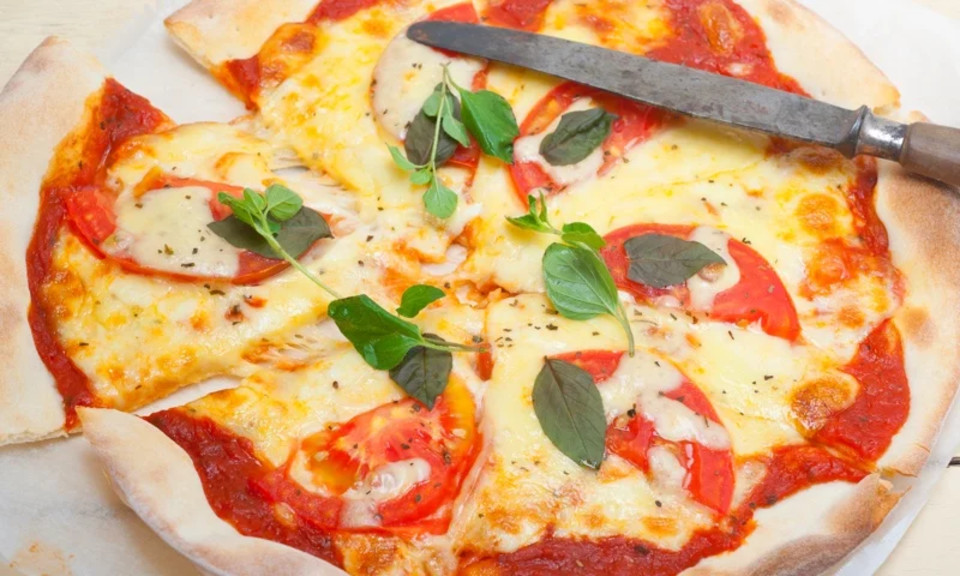 Joe
Bingo - believe it or not, we had a tough time finding a good pizza in Hell's Kitchen. Most were too saucy, to fancy, etc. We order from Sal's now and always get extra cheese - it's the closest thing to Prince Street Pizza that we've found. If you've had Prince St Pizza, you know what i'm talking about!
Laura
Pizza was VERY good. Crust was just thin enough but also just crispy enough. Definitely didnt scrimp on the toppings. Garlic knots were flaky and delicious as well. I couldnt have asked for better.
Jackie
Pizza and garlic knots were both great! Other co-workers tried our food and liked it a lot. If the delivery time could speed up so food was hot, and not luke-warm, this place would be amazing.
Scott
Great food, killer selection, top quality ingredients! Wish they had a bit more to offer in the desert category but everything else was great!
Amy
We ordered while waiting in line for a concert at Terminal 5. The delivery person was patient about finding us and the pizza was delicious.
Yasmin
Amazing!i usually don't order an hour before closing time on a delivery. So; I looked at the hours but didn't really look well enough - I thought they closed at 3am; when in reality I was looking at the wrong day! They actually closed at 11pm and it was 10:15pm! Well my order arrived at 10:57pm!
Now that's customer service!
And the food was delicious!
Cindy
The food was great. They make the best calamari that I always order. I also had shrimp with spaghetti in garlic n oil. It could have used some more oil but the flavor was delicious. They have great customer service and the food is good. No complaints here!!
Jennifer
Ordered some late night pasta after a concert. The food came fast and was still super hot. Delicious! The Italian bread that came with the penne was surprisingly warm, fresh and delicious as well. Very happy with Sal's.
Tomasz
Good Ol Sal is always on point with his pies! I always get the large cheese pie with ricotta and eggplant toppings well done....mmmmm mmmmmm it's so good!!
Amy
Super fast delivery and delicious food. Good crust. Ordered the Rose Mary and the Tomato pie. Great!
About us
Dinner, Italian, Lunch Specials, Pasta, Pizza
Today

Delivery: 10:00 AM - 2:30 AM

Takeout: 10:00 AM - 2:30 AM

Delivery

Monday:

10:00 AM - 11:00 PM

Tuesday:

10:00 AM - 11:00 PM

Wednesday:

10:00 AM - 11:00 PM

Thursday:

10:00 AM - 2:30 AM

Friday:

10:00 AM - 2:30 AM

Saturday:

10:00 AM - 2:30 AM

Sunday:

11:30 AM - 11:00 PM

Takeout

Monday:

10:00 AM - 11:00 PM

Tuesday:

10:00 AM - 11:00 PM

Wednesday:

10:00 AM - 11:00 PM

Thursday:

10:00 AM - 2:30 AM

Friday:

10:00 AM - 2:30 AM

Saturday:

10:00 AM - 2:30 AM

Sunday:

11:30 AM - 11:00 PM